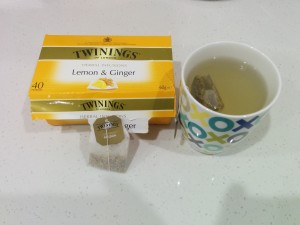 Twinings has tried to make a very gentle tea here – not too gingery, not too lemony.
In my opinion, they've gone too far, and made a tea which is neither lemony enough nor gingery enough. It comes out bland.
Perhaps you want tea that just adds a little touch of flavour to hot water. Then, perhaps, this drink is for you. For me, however, I like teas to have flavour. This one didn't have anywhere near enough to win my approval.