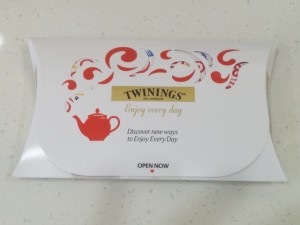 This just arrived in the mail. When I opened it, I found five packets of Twinings English Breakfast inside – but with a difference! One of them is marked "Extra Strong," another "Honey And Vanilla".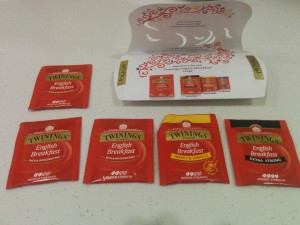 Flavoured English Breakfast Tea!
According to the packaging, there's also a decaffeinated version, but they didn't include one for me.